Steve Cahalan: Kwik Trip, new eatery are in the news | Business
Steve Cahalan
Kwik Trip Inc.'s purchase of the former La Crosse Wellness Center building, and last week's opening of Super Street Tacos restaurant, top this week's local business news.
Kwik Trip, a La Crosse-based company, purchased the former wellness center at 2839 Darling Court off Hwy. 16 on the North Side.
According to La Crosse County property records, Kwik Trip purchased the property in September for $2.6million. Since September 2020, the building has been mostly empty since the closure of the wellness center.
Kwik Trip did not comment last week about whether the building could be used as a daycare facility for Kwik Trip employees' children.
According to news reports, Kwik Trip executives stated at a June roundtable discussion hosted by Wisconsin Manufacturers and Commerce that they plan to open a daycare facility for Kwik Trip employees.
Super Street Tacos opened Wednesday in the former Iguana's Mexican Street Cafe at 1800 State St., across from the University of Wisconsin-La Crosse campus. Iguana's closed on Sept. 10.
Luis J. Guerrero is the owner of the restaurant, as well as his sister Carolina Guerrero. Luis A. Guerrero is their father. Father and son opened their first Super Street Tacos Restaurant on July 1 at 433 N. Water St in Black River Falls. They will continue to operate it.
People are also reading…
Luis A. Guerrero and his brother, Miguel Guerrero, own Tequila's Bar & Grill at 515 West Ave. N. in La Crosse.
"We serve original Mexican street food,"Luis J. Guerrero spoke highly of the new La Crosse restaurant. It offers tacos. Quesadillas. Burritos. Tortas. Super dogs. Nachos. Fries, Churros, Jalapeno Cheese Curds. Other beverages. Once they are granted a license by the city, the owners will be able to serve beer.
The new restaurant's hours are 11 a.m. to 9 p.m. Monday through Saturday and closed Sunday. Guerrero stated that the restaurant will offer take-out, inside dining, and online ordering. In a few weeks, third-party delivery service will be available.
"Our products and service were well-received in Black River Falls,"He said. "That feedback gave us the confidence to grow"In La Crosse, open a Super Street Tacos eatery.
For more information, call the restaurant at 608-615-1084 or visit www.clover.com/online-ordering/sstlse or Facebook.
Sparkle HeadsA grand opening celebration will take place at 610 Main St., downtown La Crosse, from 11 a.m. until 3 p.m. on Saturday. There will be live music by Abbey Lane and registration for drawings for prizes. Also, there will be a meet-and–greet with artists who create many of the products sold in the store. People are encouraged to bring lawn chairs to enjoy the music.
Sparkle Heads was opened by LaDawnGreenslade on Sept. 22. Store hours are from 10 a.m. – 6 p.m. on Wednesday and Thursday, 11 am – 7 p.m. on Friday and Saturday, and 10 a.m. – 2 p.m. on Sunday. Closed Monday and Tuesday. For more information, call 608-797-6764 or visit the store's Facebook page.
Kris Hoff opened KH GroomingIn its new location, Suite 5, 114 Second Ave. N. downtown Onalaska
After two years of operation in the Dakota Area Community School building, in Dakota, Minn., the dog grooming business was established in July.
KH Grooming is available Monday through Friday by appointment.
"I specialize in anxiety dogs and senior citizen dogs,"Hoff said. "There are no cages. But I'll take any dogs"For grooming.
For more information, contact KH Grooming by calling 608-769 5539 or visiting www.khgrooming.com.
The Irish dairy cooperative OmuaLast week, Whitehall Specialties Inc., a private equity firm based out of Milwaukee, announced it had acquired the Whitehall, Wis.-based Whitehall Specialties Inc. cheese ingredient business from Mason Wells.
Omua said the acquisition complements Omua's U.S. ingredients division, Omua Ingredients North America (OINA) and is central to Omua's long-term growth strategy in the U.S. cheese ingredients market.
Whitehall Specialties has about 450 employees and four production plants – two in Whitehall and one each in Hillsboro, Wis., and in Slippery Rock, Pa.
Omua believes it will need all the more than 750 employees (between Whitehall Specialties & OINA) in order to realize its growth strategy, a Omua spokesperson said to me.
Skogen's Festival FoodsFriday, the company opened its new store at 308 N. Shawano St., New London.
It announced plans to purchase the Festival Foods Store from the Coppersmiths in mid-September. It was the last remaining Festival Foods in Wisconsin that was not owned by the Skogen famiIly.
On Oct. 1, Skogen's Festival Foods announced the upcoming acquisition of three Trig's stores in Wausau, Weston and Stevens Point. With the four new stores, Skogen's Festival Foods will operate 39 locations throughout Wisconsin.
Part one: Places of the Past: 29 La Crosse area restaurants that you won't eat at again (part 1)
Sandy's Drive In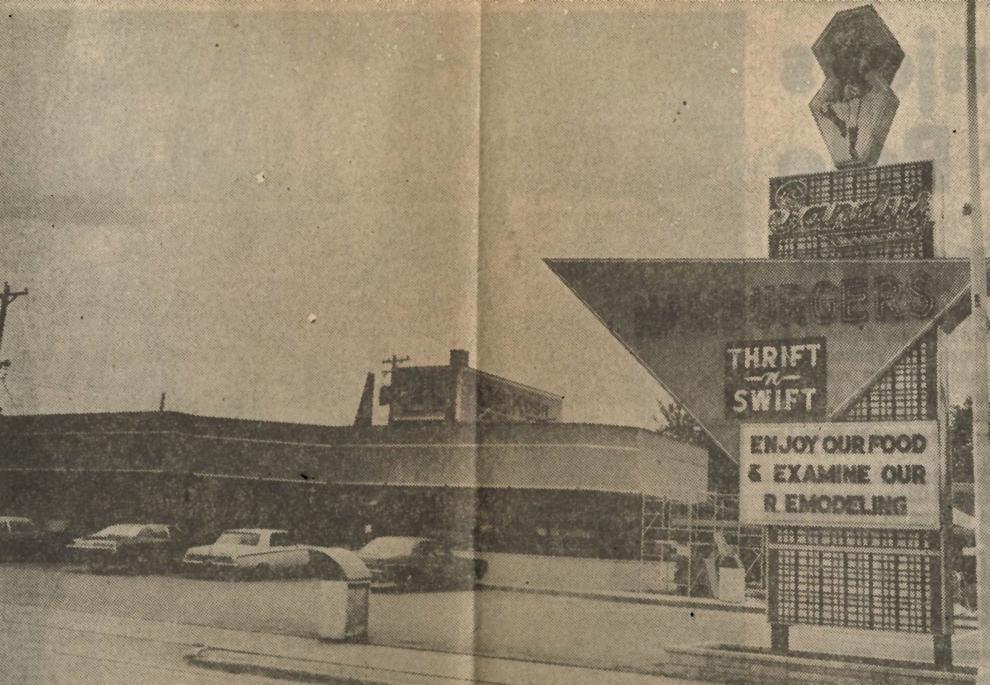 This is the Sandy's Drive In at the southeast corner Rose and Clinton streets. It was photographed shortly after an expansion was completed in 1972. The location was home to the fast food franchise from 1962 to 1975. River Bank is now based at the site.


Tribune file photo


Paul's Pantry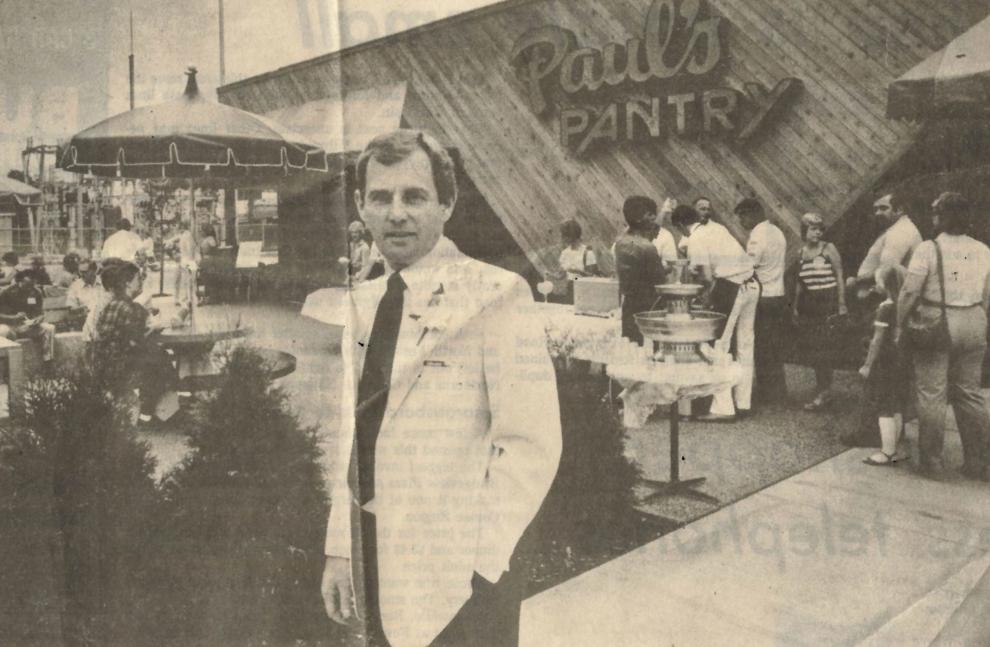 Dave Skogen, the owner, stands in front Paul's Pantry. This delicatessen, bakery, and convenience store opened in 1983 at 237 Second Ave N., Onalaska. Paul Skogen, who founded the Skogen grocery chain on this site in 1946, gave the name to the store. From 1998 to 2016, the building served as a support center and headquarters for Festival Foods grocery shops.


Tribune file photo


1985: Ranch House Dinner Theater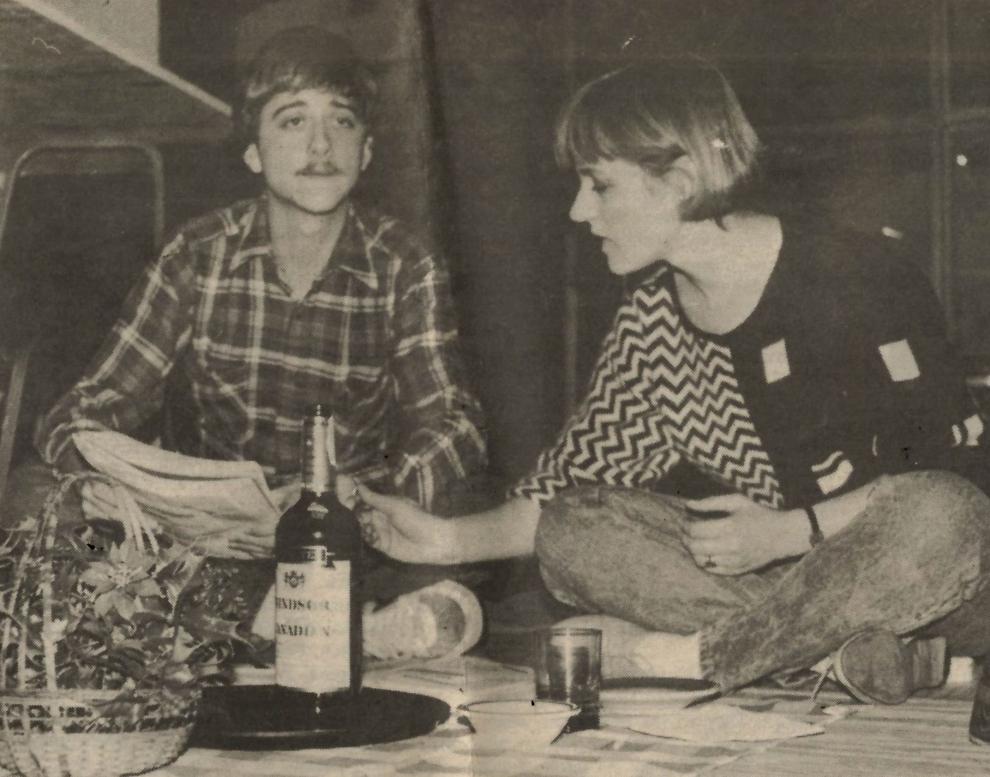 Renee Lieder and Scott Manthe, left, starred in the 1985 Ranch House Dinner Theatre production. "Butterflies are Free."Robert Irwin opened the Sparta performing arts center in 1984.


Tribune file photo


Happy Joe's Ice Cream Parlor and Pizza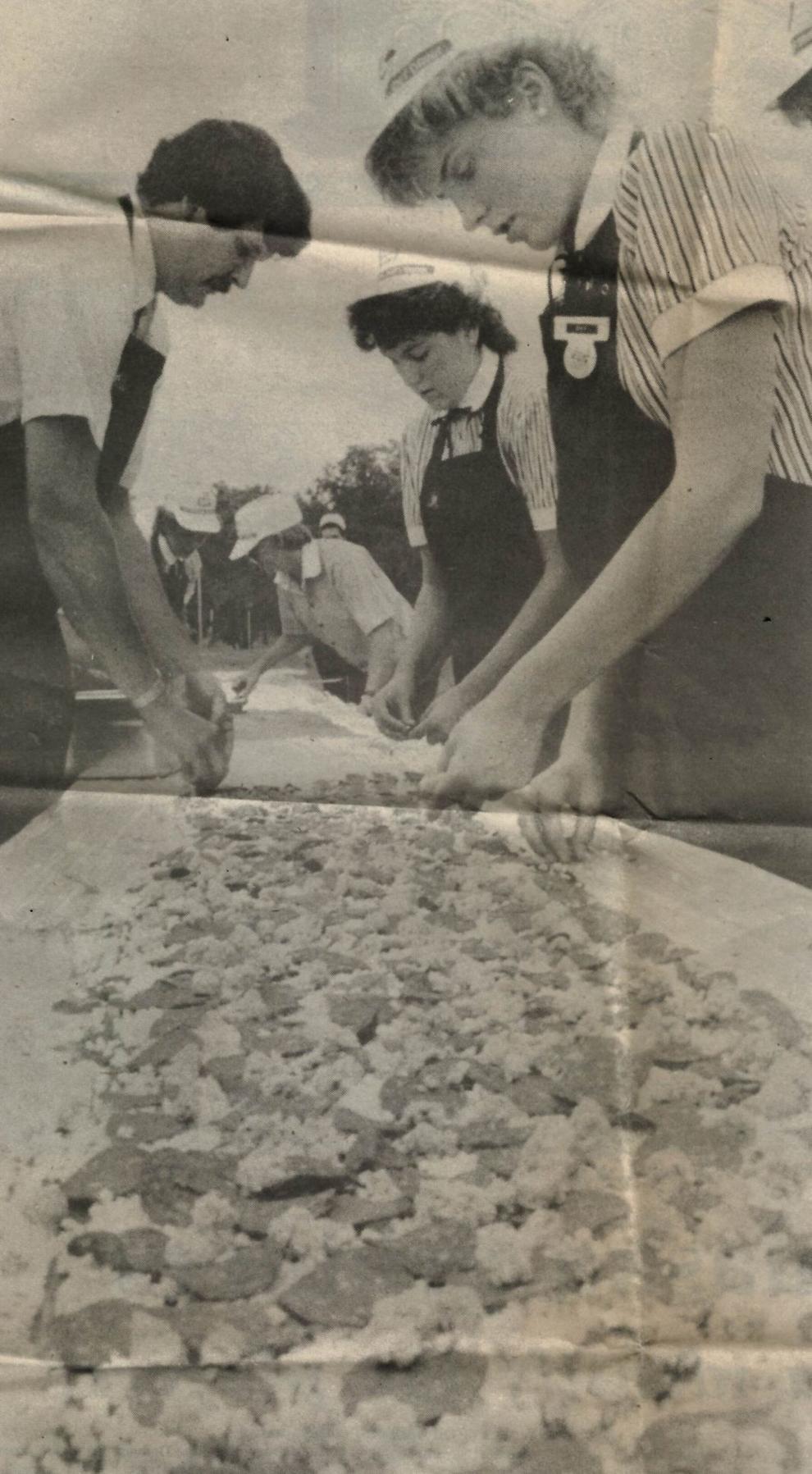 Dave Olsen, left (owner of Happy Joe's Pizza and Ice Cream Parlor), helps employees construct a 150-foot long pizza in the Onalaska store's parking lot in 1984. This event was a fundraiser to support the athletic department at Onalaska High School. The Iowa-based chain opened the store in 2008 at 808 Oak Ave. Olson changed the name to Pizza Prosala Mode in 2012 but it only lasted a few weeks under the new name. Culver's opened in 2014 and the building was torn down.


Tribune file photo


Unicorn Restaurant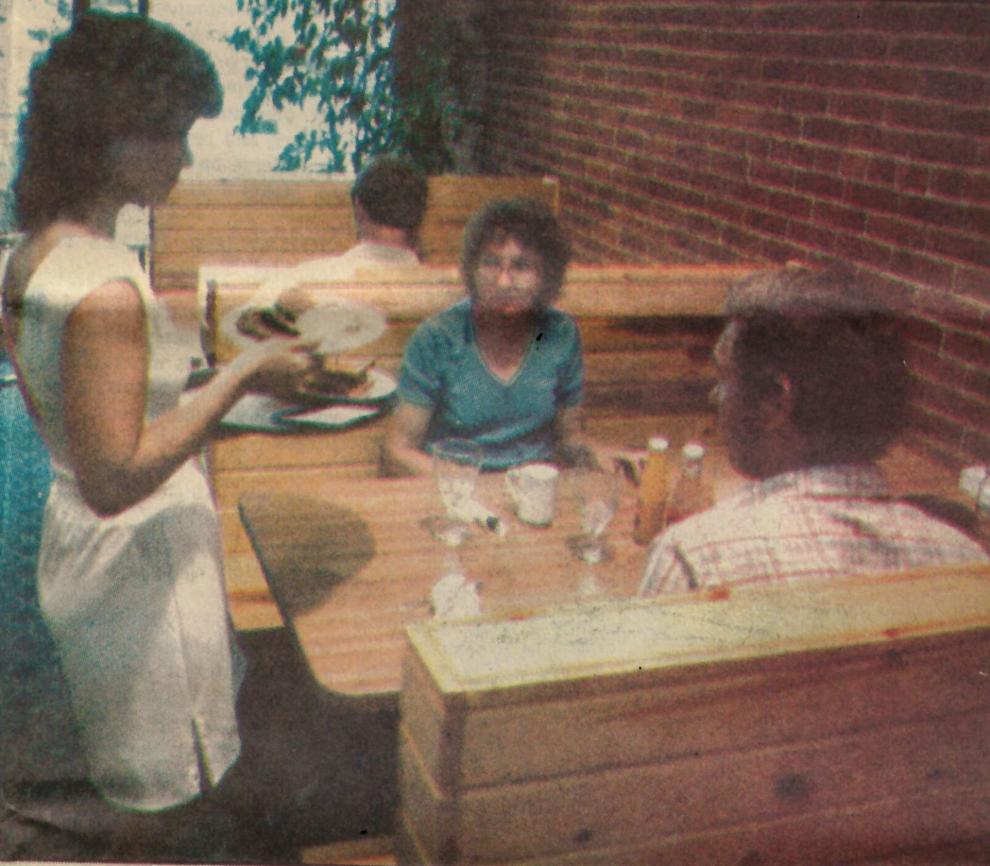 Karla Parker is available to serve diners Helen Corbett, David Lehrke and other diners at Unicorn Restaurant. Unicorn Restaurant was established by Eric Bernhardt at 312 S. Third St. in 1984. The La Crosse Professional Plaza now calls this location home.


Tribune file photo


Pagliacci's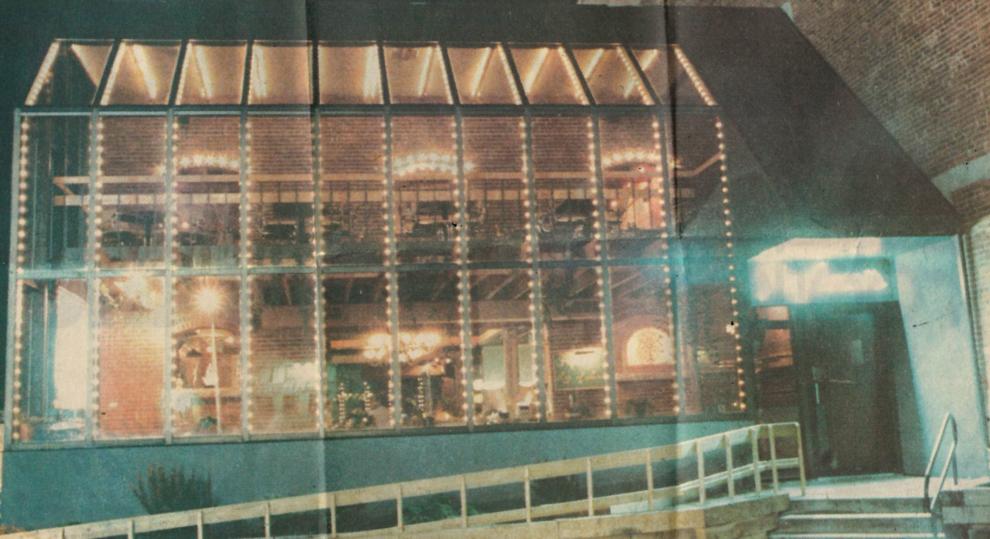 Gary Roberts opened Pagliacci's restaurant at 308 S. Third St. in 1982. The Italian restaurant was closed in 1984. The Fortney Companies has their offices in the building.


Tribune file photo


Maid-Rite Cafe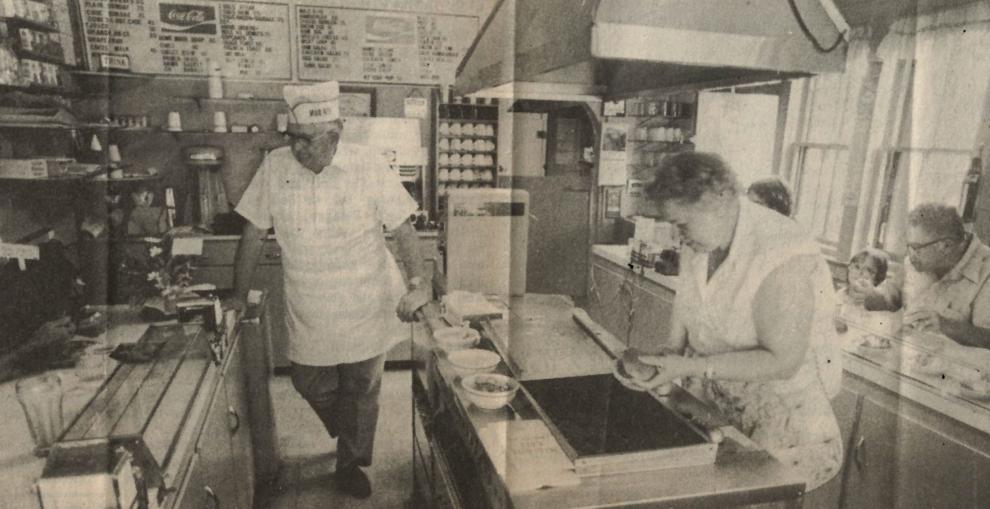 Bob and Irene Allen (pictured here just before they retired in 1984) opened Maid-Rite Cafe on 1117 Caledonia St. in 1947. The restaurant, best known for its loose-meat sandwiches, closed in 2016.


Tribune file photo


Circus Supper Club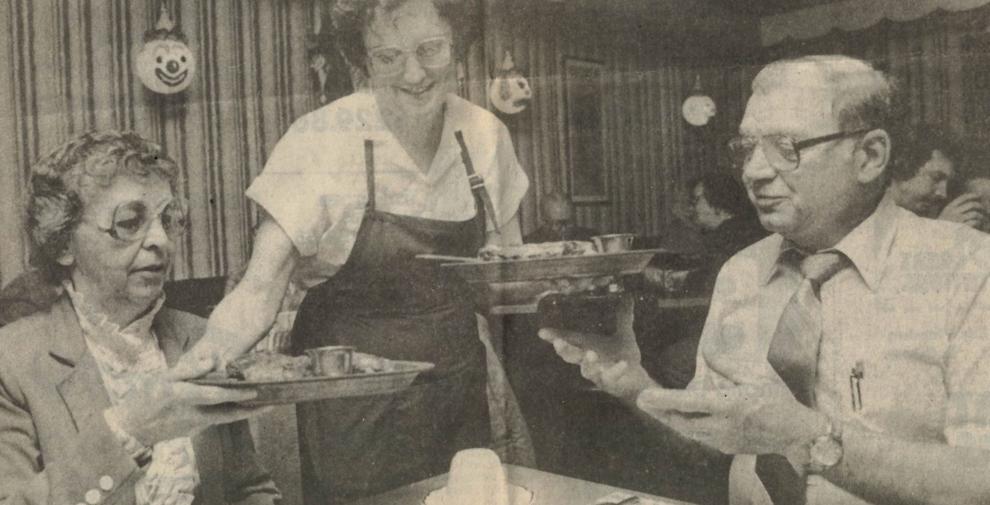 Jim and Sherry Welch, the owners of Circus Supper Club, enjoy some of the popular ribs from Rita Bagniefski. Victor Borge, a pianist and entertainer, stopped by the downtown landmark in 1974 while visiting La Crosse. He was one of the most famous fans of the restaurant. Wettstein's expanded the space into its showroom years later. It closed in 2018


Tribune file photo


Michael's Cerise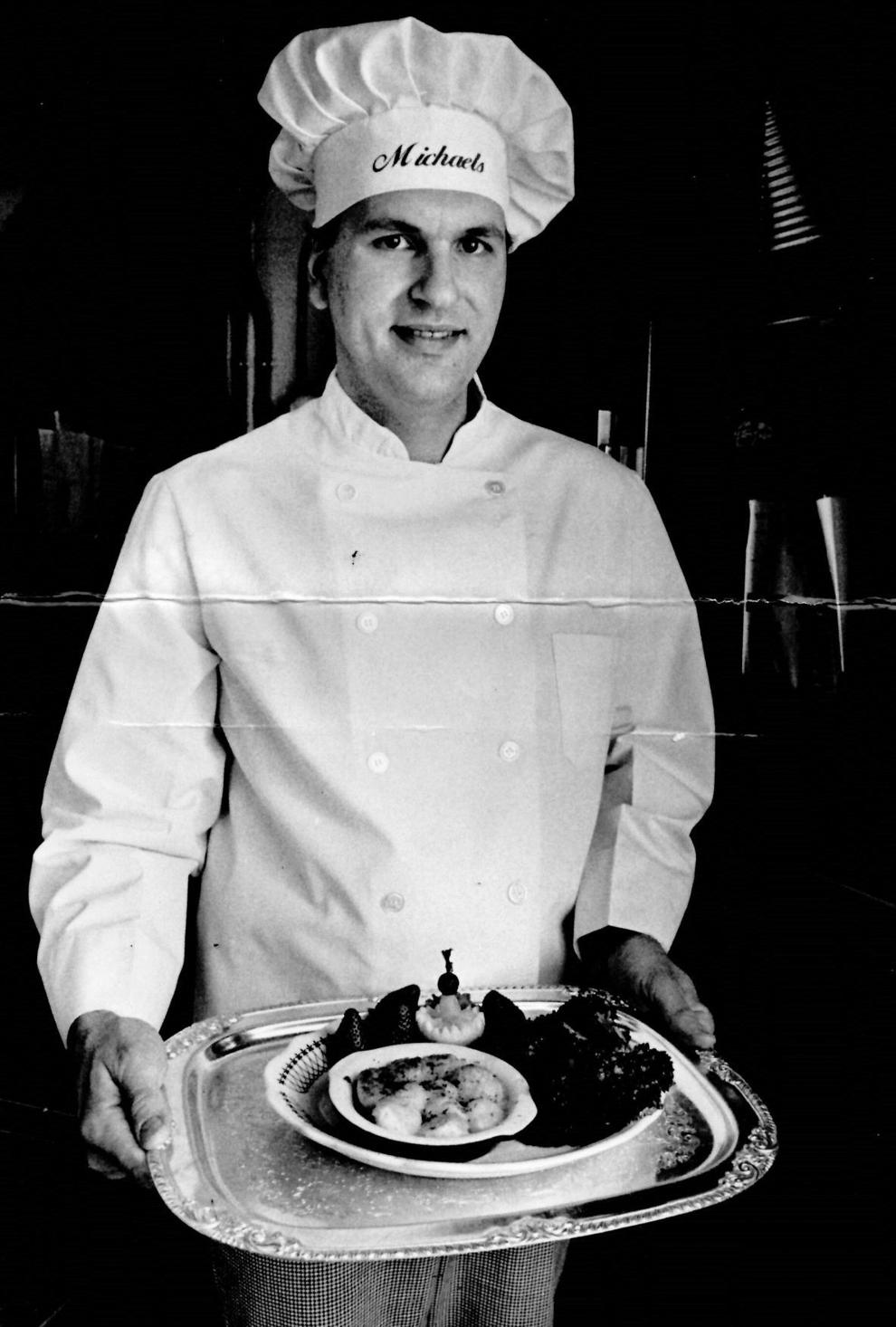 In this 1984 photo, Jim Pappas is seen here, one of the original owners of Michael's Cerise. Cerise Club opened its doors in 1959 at Fairchild and 32nd streets. It was destroyed by fire in 1964. Heberlein reopened the club in 1967 at 1815 Ward Ave. Heberlein sold the restaurant to the Pappas family of Rochester, Minn., in 1976. The restaurant was closed by the family of Pappas in 1993. It reopened briefly before being closed for good the year following. The Hmoob Cultural and Community Agency is located on the site.
Paul Whipple, a night-bartender at the Cerise Club, and Theresa Schneider were shot to death at the Cerise Club in July 1976. David A. Leyden, the suspect in the case, shot and killed his self the following month in Sioux Falls (S.D.). 


Tribune file photo


Ground Round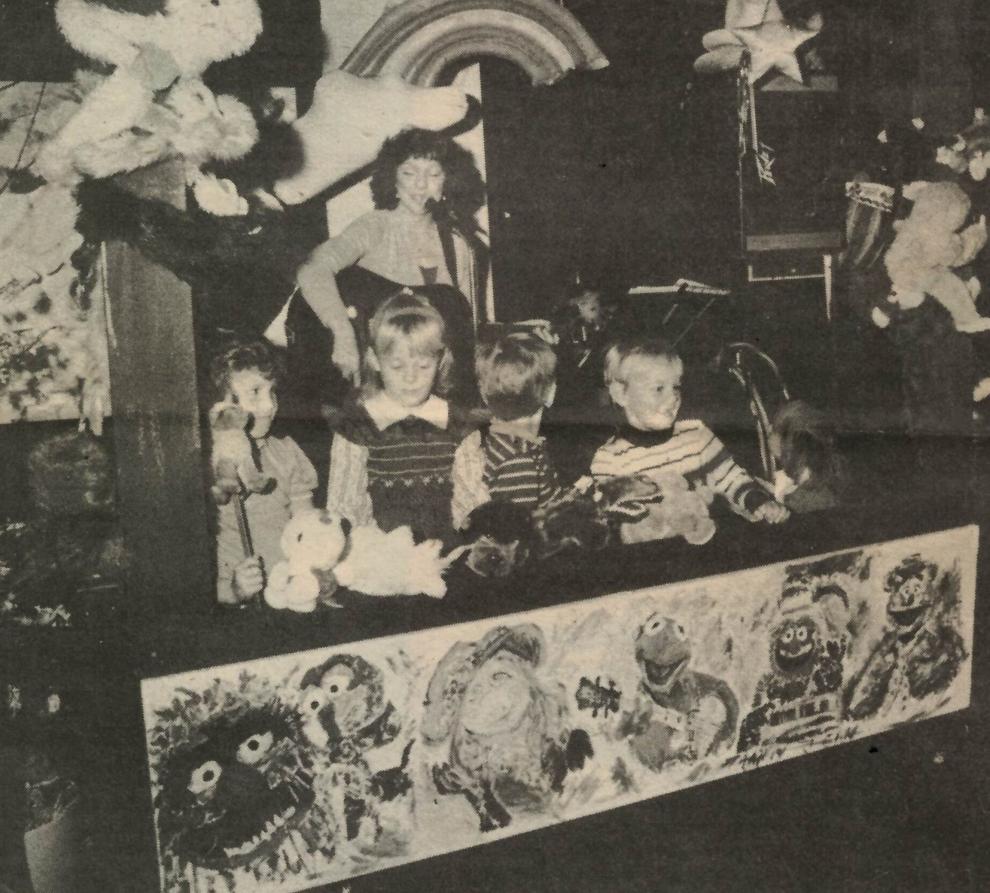 In the 1980s, Tammy Waller, a musician, was a regular performer at Ground Round for children. The North Side restaurant opened at 1930 Rose St., in the early 1980s. It was closed in 1992. The Armadillo Mexi-Deli replaced it. Edwardo's Ristorante di Pizza closed in 2015. In 2015, a new Ground Round franchise was opened in Onalaska. It closed in 2018.


Tribune file photo


Wendy's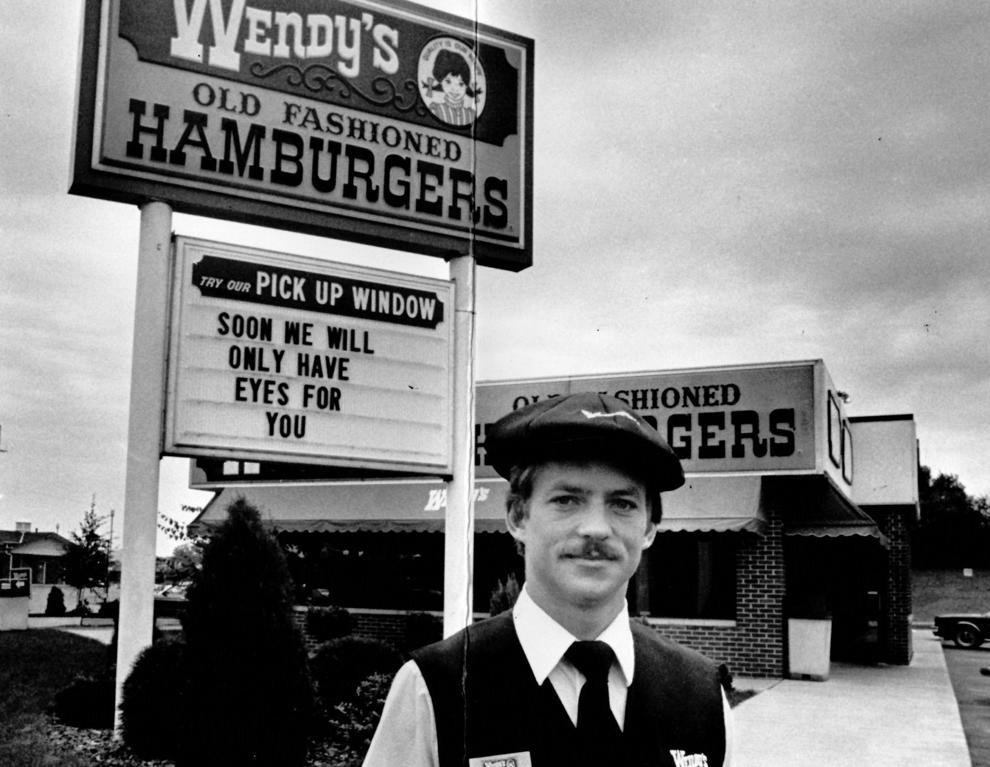 David Lee stands in front a Wendy's at 2240 Rose St., shortly after he purchased the La Crosse fast-food franchise in 1983. He also owned a Wendy's on 3810 Mormon Coulee Road. Express Employment Professionals is now the home of the North Side location. Subway Restaurant is now located in the South Side. The South Side location was closed in 1989. A Wendy's opened in 2003 at 4422 Mormon Coulee Road. Another Wendy's opened in 1984 across from Valley View Mall, Onalaska.


Tribune file photo


Elite Restaurant and Candy Shop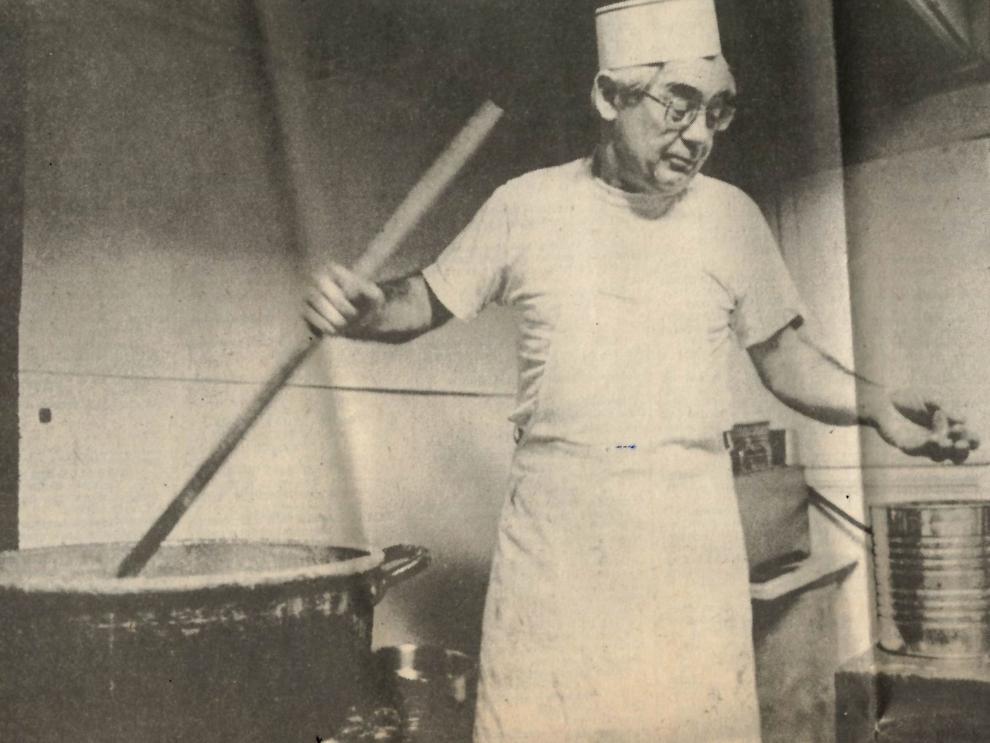 Paul Pappas is seen here making confections in his Elite Restaurant and Candy Shop at 421 Main St. The store was established by the Pappas family in 1912. It closed in 2000. Today, Fat Sam's Main Street Bistro occupies the space. It opened in 2012 and closed in 2017.


Tribune file photo


Big River Cattle Co.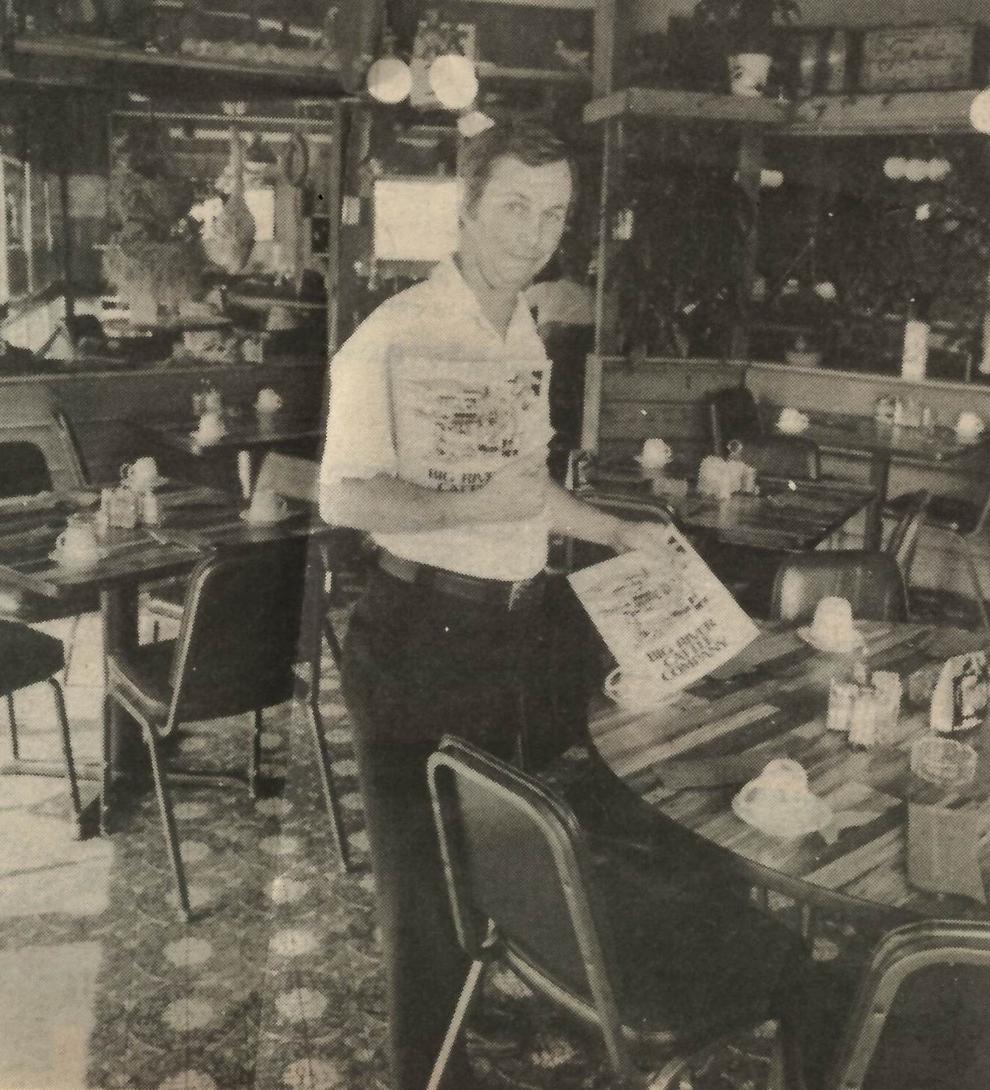 Jon Schuster, shown in 1983, opened the Great River Cattle Co. on Onalaska's 716 Second Ave. N. He sold the restaurant in 1989 and repurchased it the next year. The name was changed to Chicken Steak and Chocolate Cake. Blue Moon was named after the restaurant that Schuster purchased in 1980.


Tribune file photo


Esteban's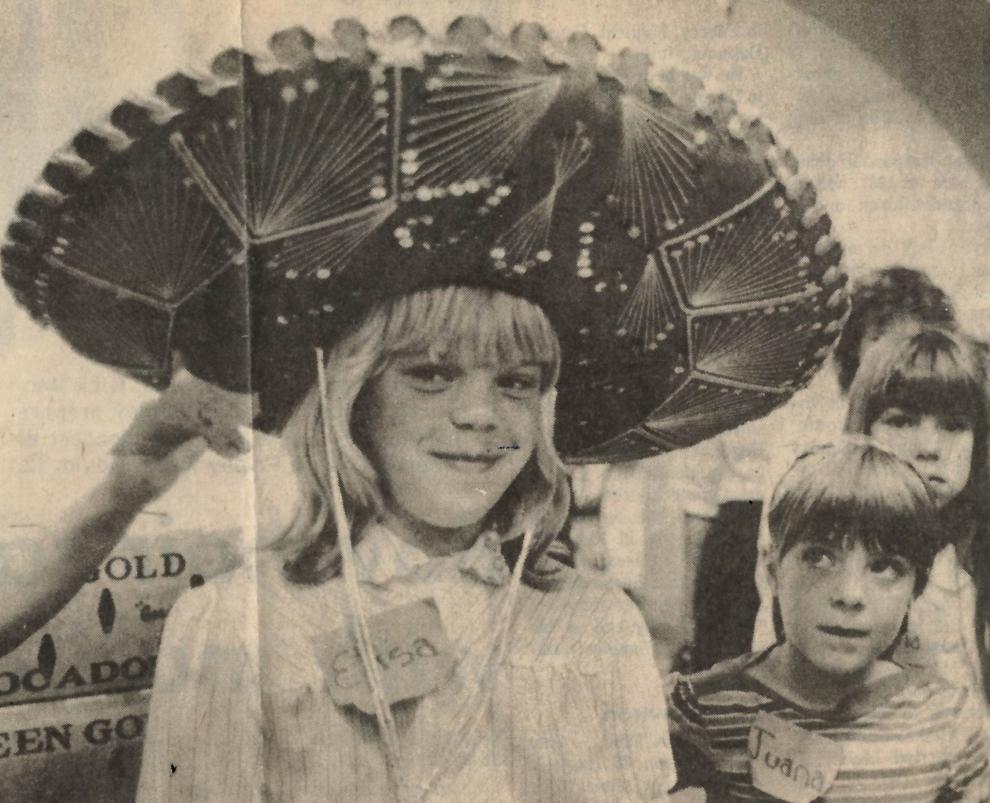 Danette Shick (daughter of Linda and David Shick) tries on a sombrero while visiting Esteban's restaurant along with her West Salem Spanish classes. The restaurant opened in in February 1980 at 300 S. Third St. in downtown La Crosse and closed in January 1996. Since then, numerous eateries have opened and closed this location. Lovechild is still in business.


Tribune file photo


Fat Sams Bistro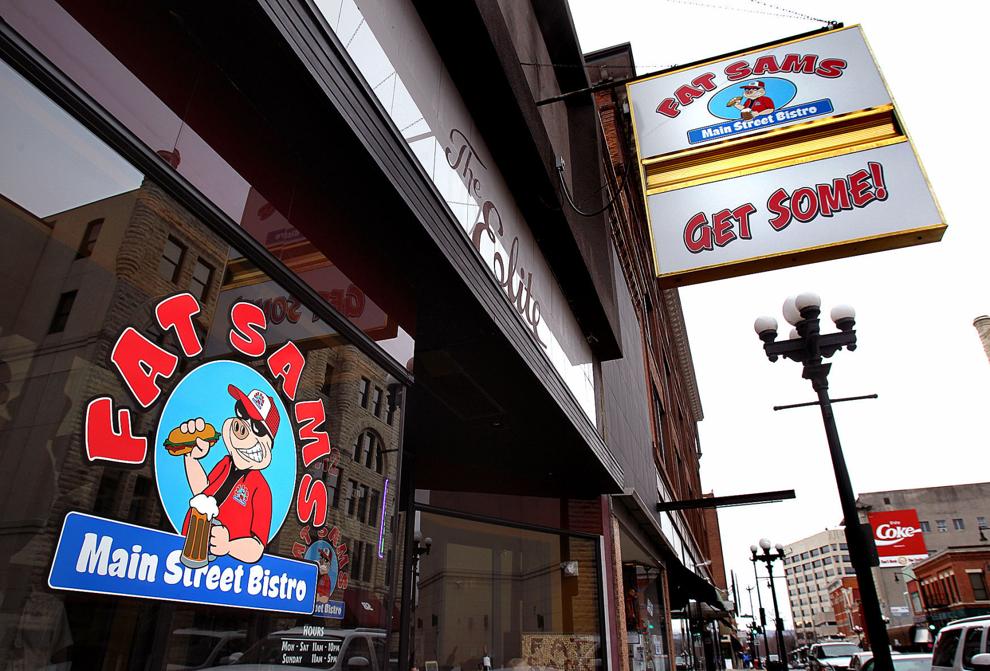 From 2012 to 2017, Fat Sams Main Street Bistro occupied the 412 Main St. in downtown La Crosse. The former Elite Restaurant was home to the restaurant.


Peter Thomson, La Crosse Tribune


Nob Hill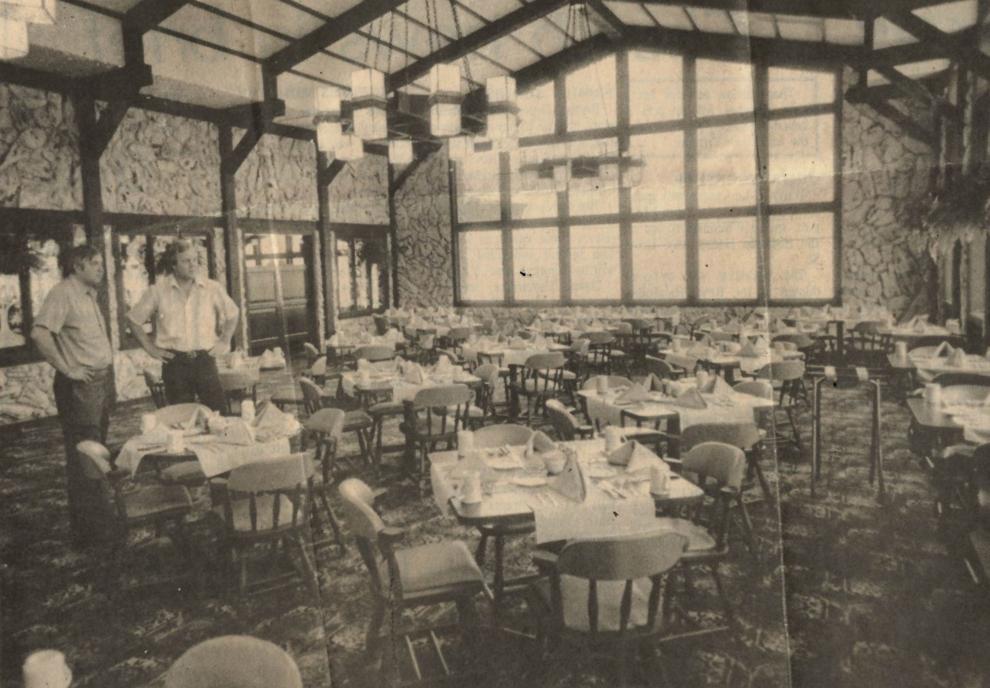 This is the Nob Hill dining room as it was when it opened in Onalaska, in 1979. The restaurant at 910 Second Ave. N. was renamed the Lighthouse (at Nob Hill), in 1993. A replica lighthouse was built right next to it. It closed in 1997. Seven Bridges Restaurant, Seasons By the Lake, and currently Two Beagles Brewpub have occupied the location.


Tribune file photo


1983: Showbiz Pizza Place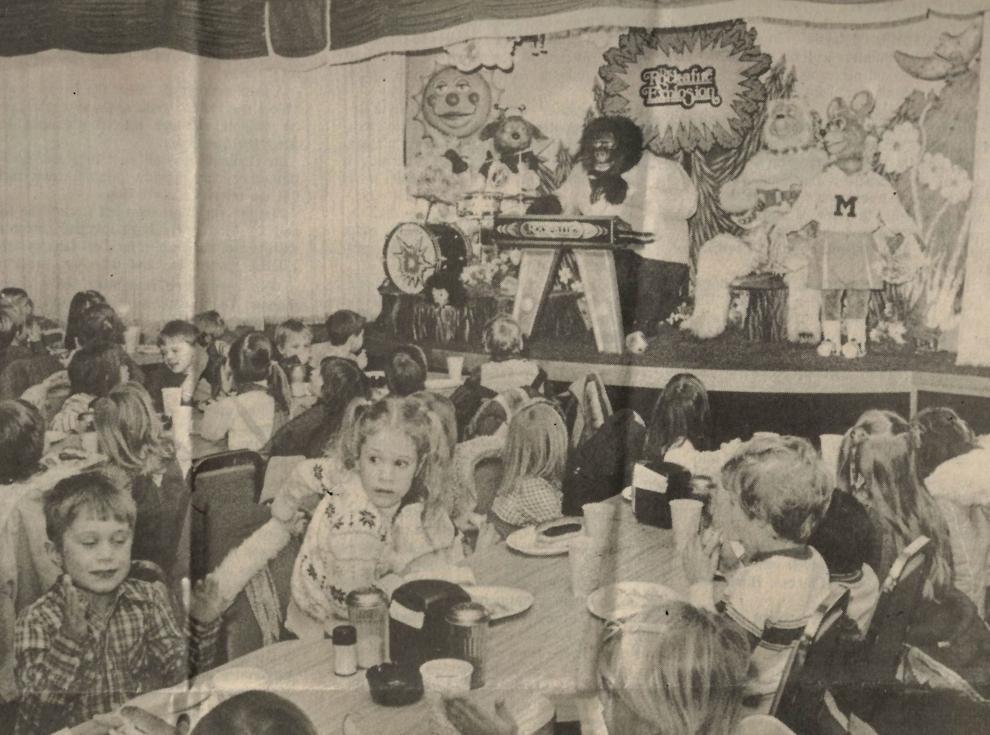 Kindergartners from Onalaska's Irving Pertzsch Elementary School gather at Showbiz Pizza Place in Onalaska in 1983. The pizza chain was established just north of Valley View Mall and was rebranded in 1993 as Chuck E. Cheese. Although its neighboring movie theater was torn down to make room for Dick's Sporting Goods in 2014, the kid-friendly restaurant remains.


Tribune file photo


Jensen's Cafe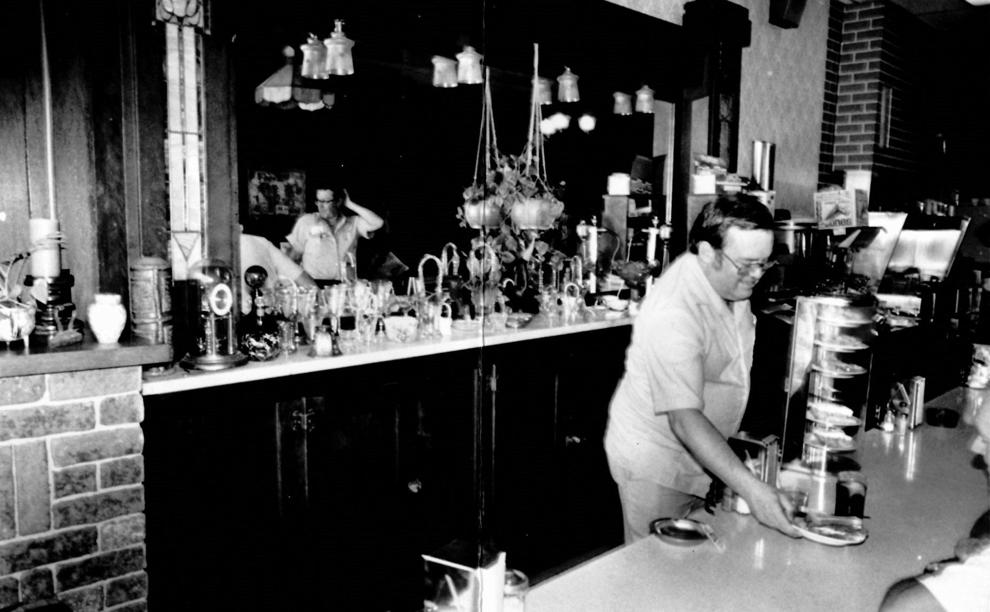 In this 1982 photo taken at Jensen's Cafe, Galesville, Philip Jensen (owner), is the son of Tollef Jensen's founder. From 1902 to 1992, the cafe was located on the square.


Tribune file photo


The Mint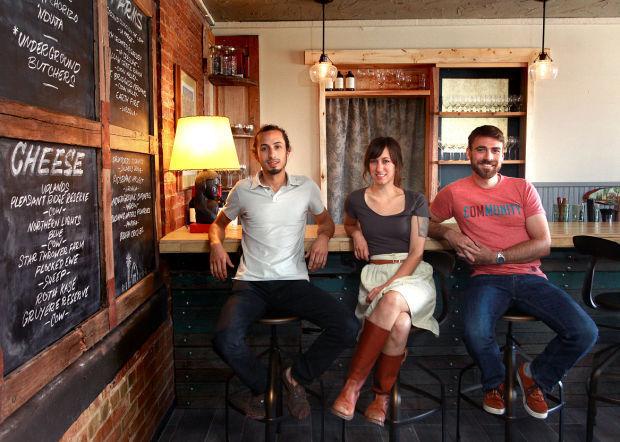 From left, Cody Cottrell and Corrie Brekke opened The Mint restaurant at 180 State St. in September 2014 In September 2018, four years later, the farm-to table style eatery was closed.


Tribune file photo


Oscar's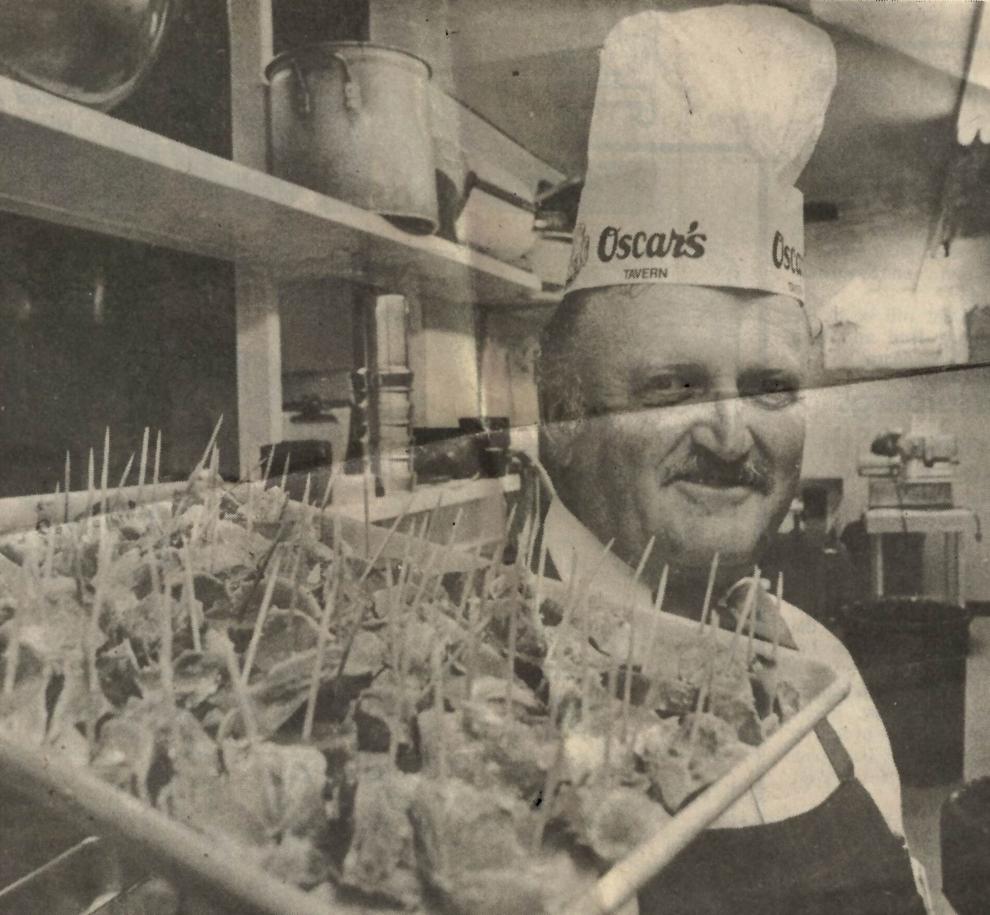 Franz Butkovich, who works at Oscar's in Onalaska, carries a tray with pickled turkey gizzards. Bud Pretasky owns the restaurant. It was built to allow customers to grill their own seafood and steaks. In 1984, Oscar's Little Chicago was named after the eatery, which featured a mafia theme. In 1986, the building was set on fire and is now a parking lot for Scoreboard Bar.


Tribune file photo


Walt's Restaurant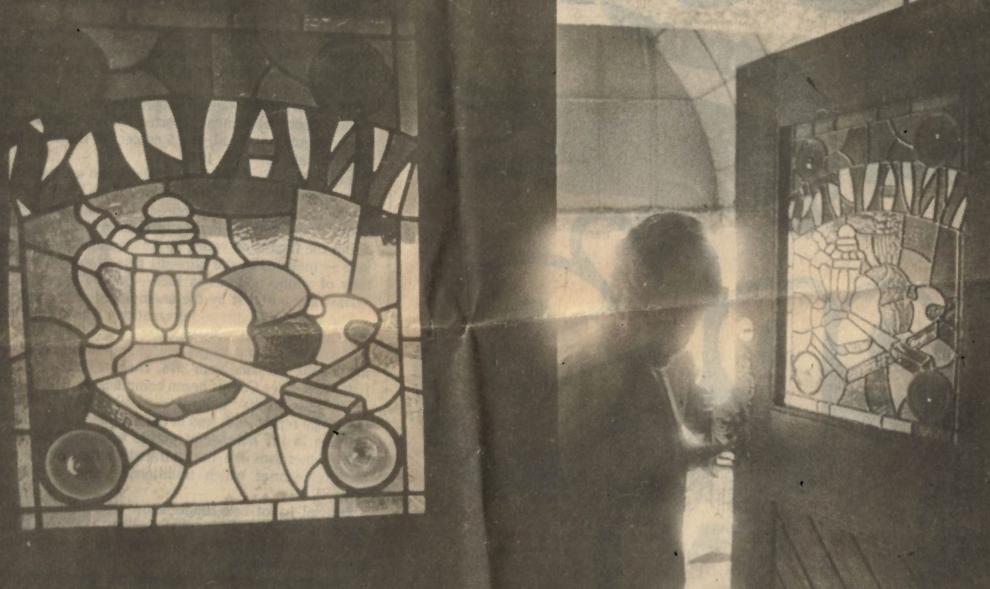 A couple enters Walt's Restaurant at 310 Mississippi St. shortly before it closed down in 1982. The eatery reopened in Walt's name several years later. It closed its doors permanently in 1989. Later, it served as G. Heileman Brewery's hospitality center. It was reopened in 2002 by the City Brewery. Later, it was operated under the names Gottlieb's City Grill, Lindner's At the Brewery, and Nell's City Grill. Today, the space remains vacant.


Tribune file photo


Big Dipper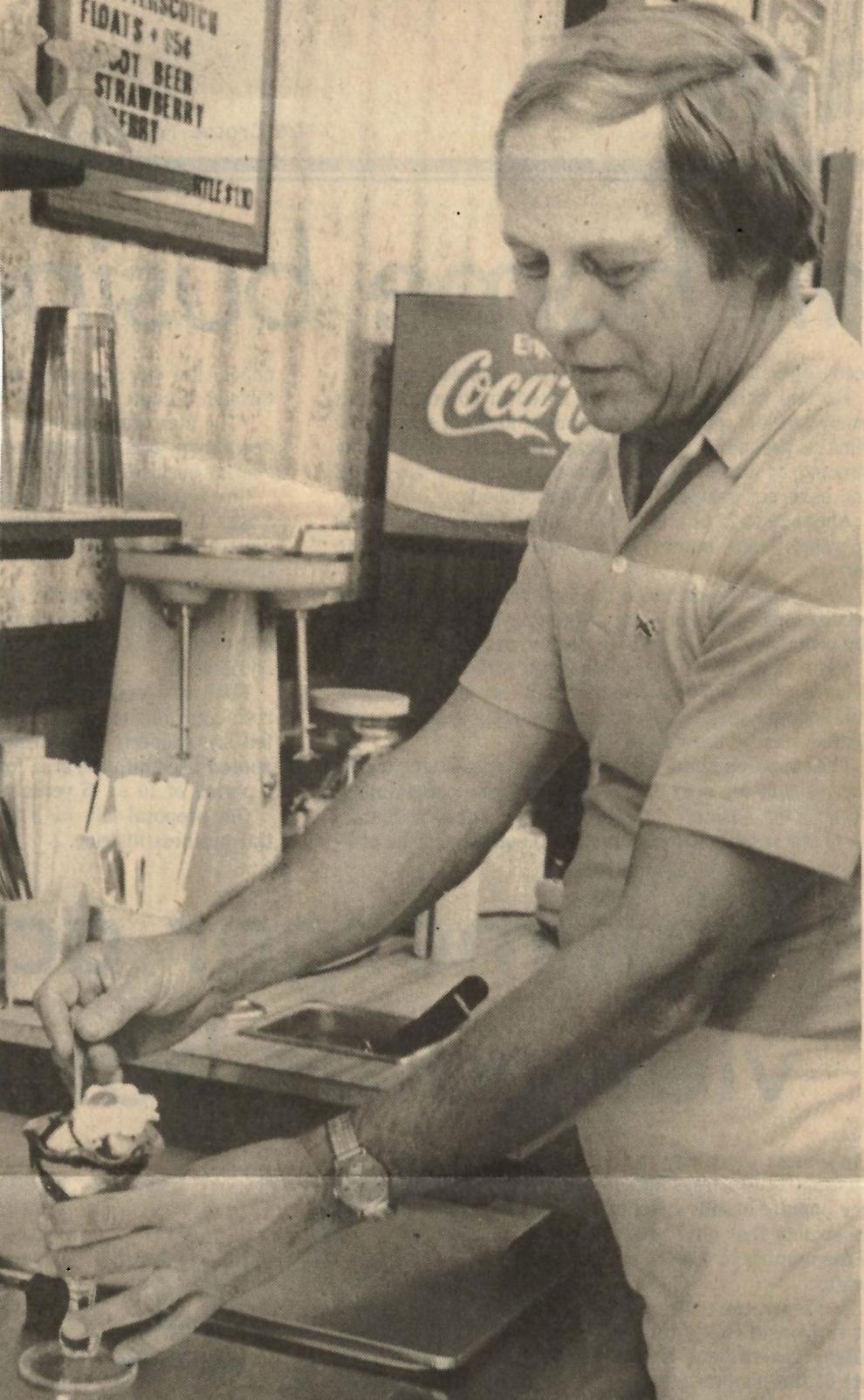 In this 1981 photo, Merlin Wangen (owner of the Big Dipper in Sparta) prepares to serve an ice-cream creation. The store was originally located at 106 N. Water St. and is now home to MC's Sparta Grill.


Tribune file photo


Party House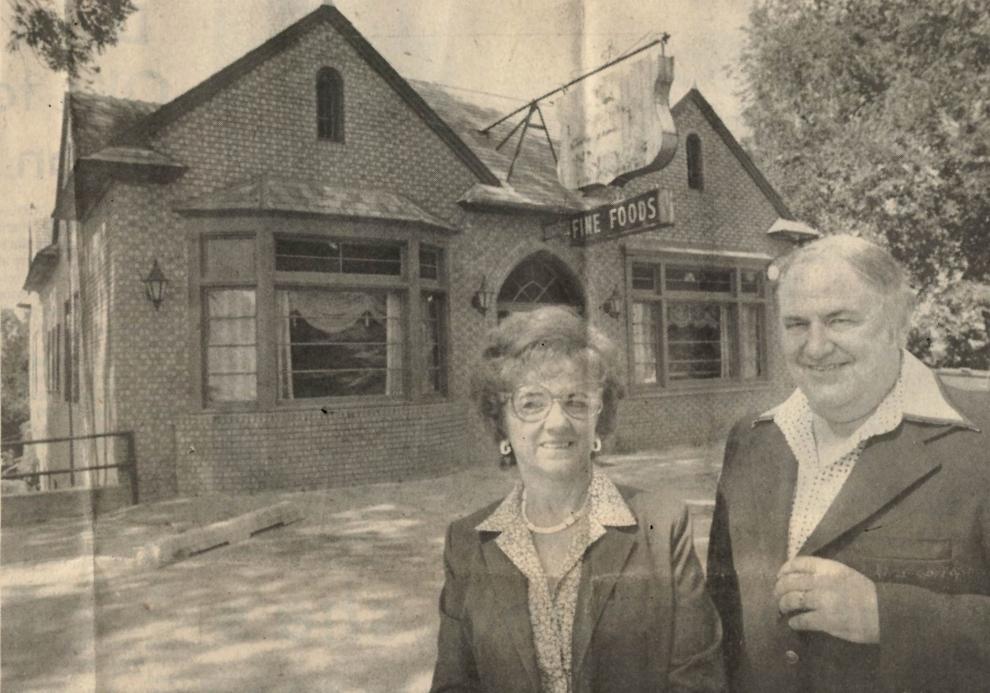 Millie Roesler and Don Roesler stand before the Party House restaurant, which closed just a few days before it closed in 1981. The supper club was located in Shelby, near the intersection of Hwy. Hwy. 35, was the victim in a road expansion project.


Tribune file photo


Bon Appetit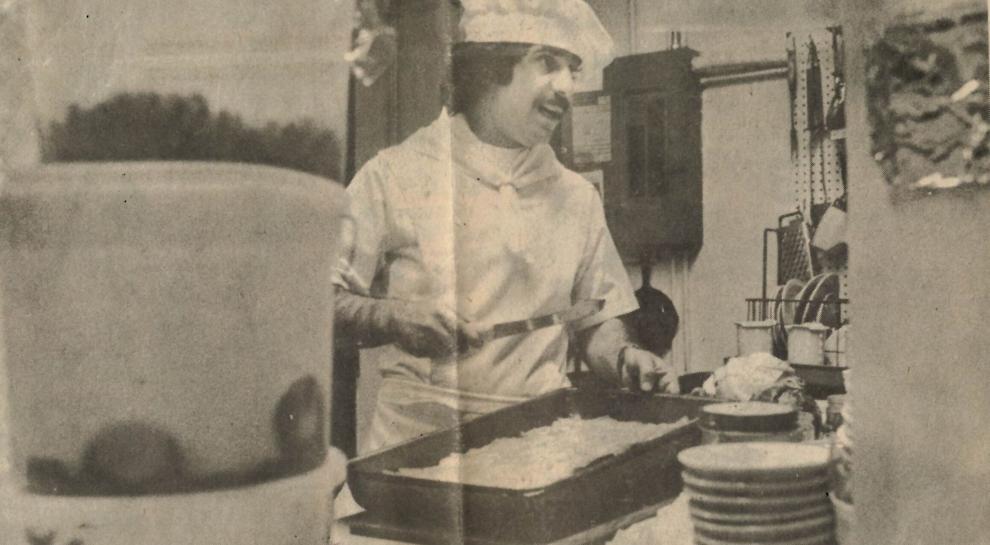 Assaad Maatouk, originally from Lebanon, was the chef and part-owner of Bon Appetit restaurant in 1980. The eatery at 515 Main St. was open for just over a year. The La Crosse Olive Oil Co. is now located at the same location. Maatouk ran the Casablanca restaurant first in Onalaska in 1990s and then in La Crosse in the 2000s.


Tribune file photo


Chop House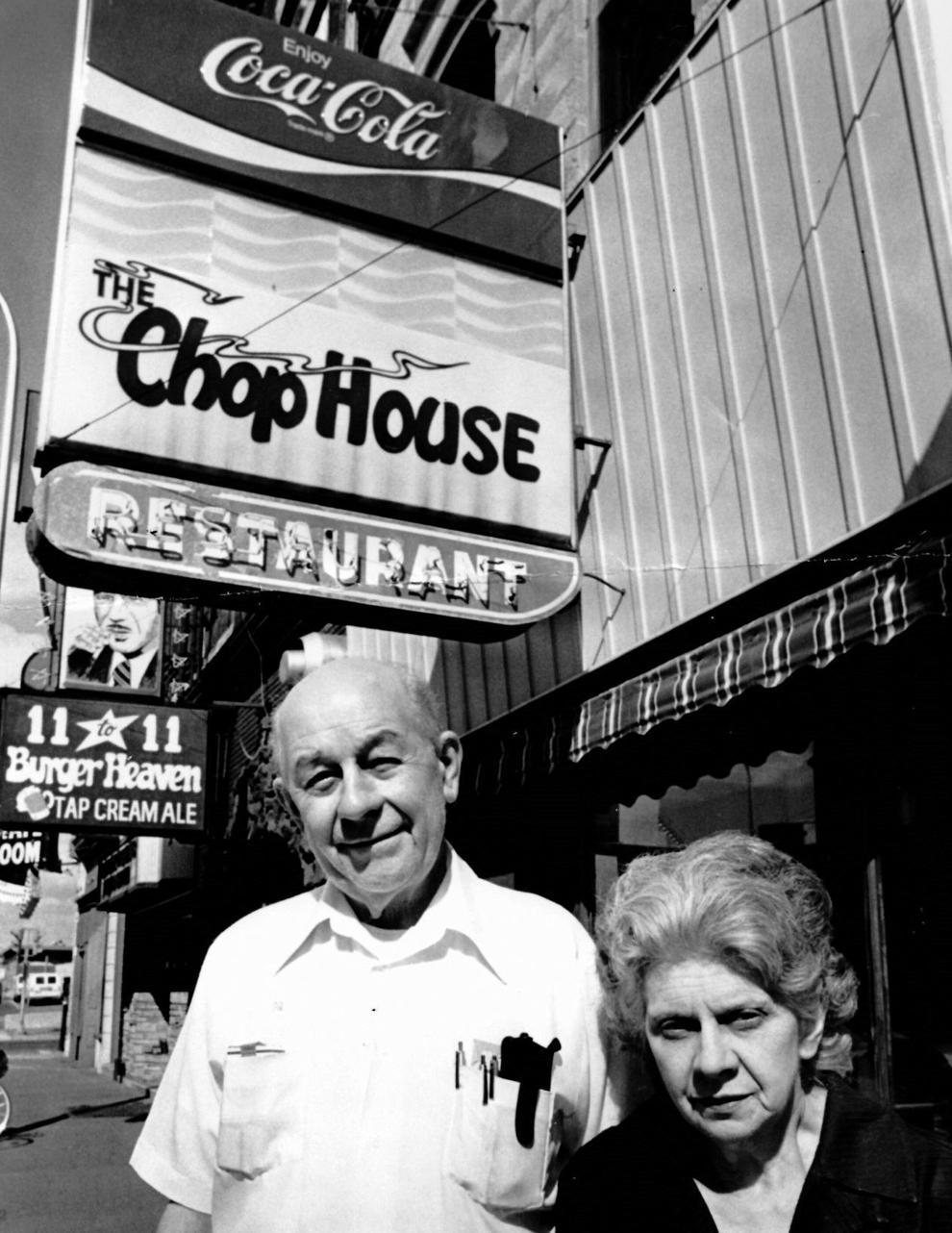 Henry and Leone Wright, standing in front their restaurant, The Chop House. This was just days before it closed in March 1980. The restaurant, at 122 N. Third St. was most well-known for its breakfasts. The original plan was to demolish the building to make room for First Bank-La Crosse expansion. However, the lender built a 10-story office tower at Second Street and Main streets. Today, Digger's Sting is located in the former Chop House building.


Tribune file photo


Zorba's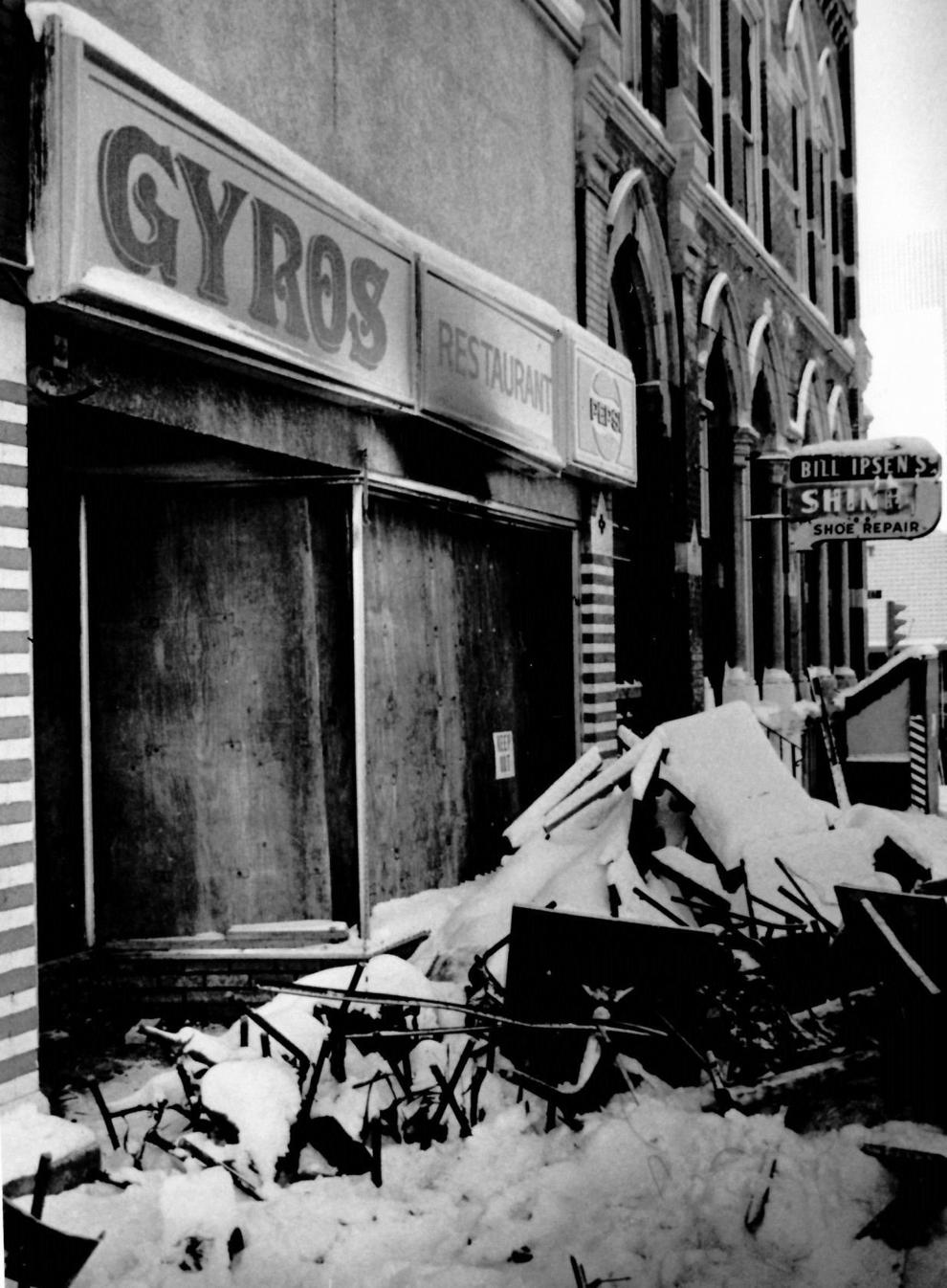 A fire destroyed Zorba's Greek restaurant in 1979. In 1981, owner Demetrios "Jimmy"Mitropoulos was sentenced for arson. Emman "Mike"Minos testified to Mitropoulos paying him $2,000 for the purpose of setting fire to the restaurant at 306 Main St. Today, the lot is still vacant. It is next to Grounded Specialty Coffee.


Tribune file photo


Johnnies Bar & Grill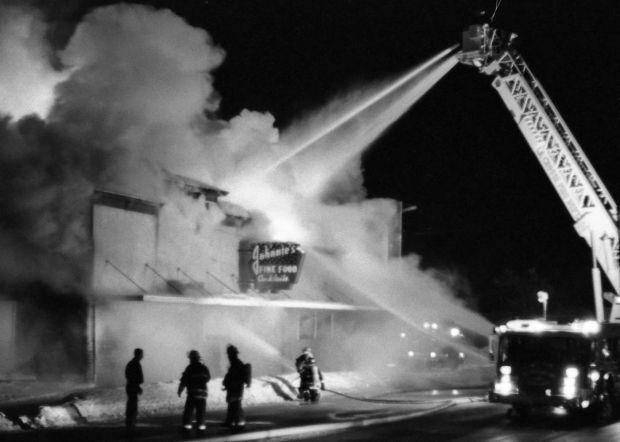 La Crosse firefighters battle a blaze that destroyed Johnnie's Bar & Restaurant 20 years ago during the early morning hours of Feb. 26, 1994. Johnnie's, which dated to 1947 and was located at 2620 South Ave., was a popular restaurant, widely known for its Friday night fish fry. The former site of Johnnie's is now occupied by a parking area for Autotude at 2612 South Ave.


Archives of La Crosse Public Library


Perkins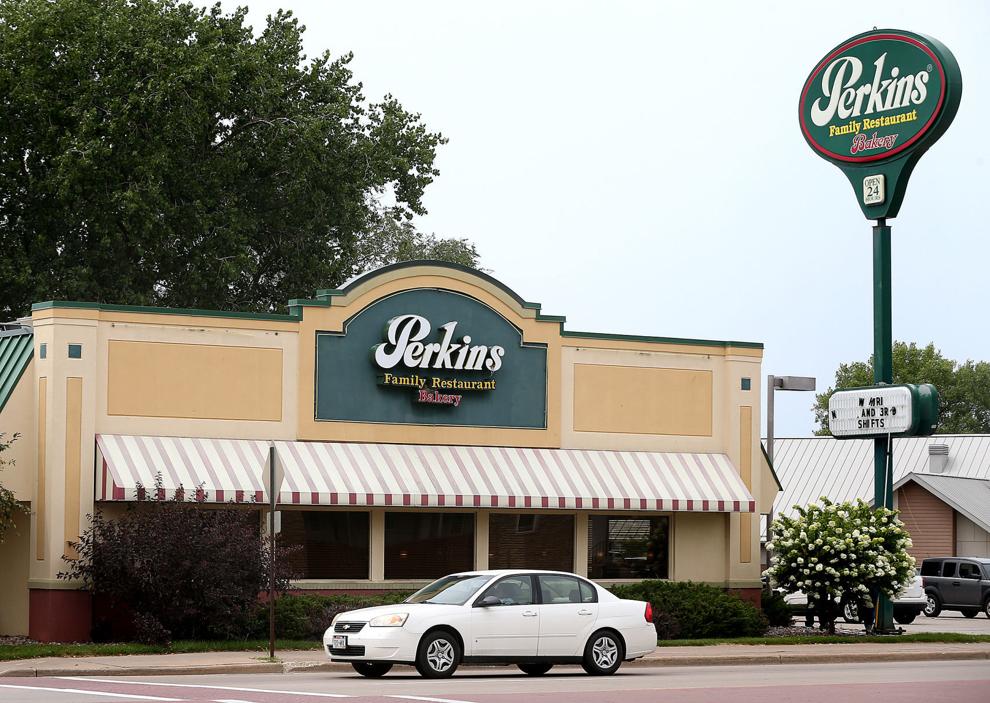 The Perkins Restaurant & Bakery located at 1411 Rose St. was closed in August 2019. The closing was part a nationwide restructuring by the struggling chain. Highway. 16 in Onalaska remains open.


Peter Thomson, La Crosse Tribune


Steve Cahalan can be reached at [email protected]
Get the latest news from local businesses delivered to your inbox each week.