Golden Triangle Ventures, Inc. Announces Playa Playground New Year's Eve Festival Hosted by Its Entertainment Division
News and research before it's on CNBC or other networks. StreetInsider Premium is available for a 1-week trial. Here.
LAS VEGAS, Nov. 04, 2021 (GLOBE NEWSWIRE) — — via InvestorWire — Golden Triangle Ventures, Inc. (OTC PINK: GTVH) is pleased to announce the Playa Playground New Year's Eve Festival, which will be organized by the company's Entertainment Division through Lavish Entertainment, Inc. The event will be held on December 31, 2021 at AREA15, Las Vegas' newest immersive art and entertainment complex, located minutes from the Las Vegas Strip. 
Playa Playground promises an immersive, interactive sensory experience unlike any other Las Vegas has to offer. The New Year's festival will span three venues at AREA15: The Grounds festival space, the A-Lot outdoor stage, and The Portal, a 360-degree projection mapped room. Five different playa-style Sound Camps will be featured, as well six art car stages and interactive art installations. There will also be food trucks, games and other entertainment. The overarching vision for the event is to bring the famed Playa to Las Vegas' newest venue, AREA15.
The presale for tickets to the event begins on Thursday, November 4th at 5 p.m. EDT. Tickets will also be available at: Playa Playground NYE tickets
More information can be found here: www.PlayaPlaygroundFestival.com
AREA15 was designed as a blank canvas. It is infinitely customizable, customizable, and compelling. Its mix and match spaces allow for endless possibilities to create, incubate, and launch any kind of event. This makes it the ideal location for the Playa experience. There will be something for everyone with multiple areas that span the entire campus. Below are the Playa Playground areas.
Grounds: The main attraction will be almost 4 acres of Playa-themed festival ground, which will include Sounds Camps featuring top music talent, Art Cars, art installations, carnival rides and many other attractions. It will be an unforgettable, magical event that will welcome everyone back to their Playa homes. The Playa Playground will allow guests to freely move from one camp to another, allowing them to experience a sensory paradise that offers endless entertainment options.
A-Lot: Going beyond the grounds, the A-Lot will feature a technologically advanced stage production with a plethora of lasers, props, live painters and immersive actors to cater to the event's overall Playa theme. 
The PORTAL The PORTAL features 360-degree projection mapping, luxurious curtains, and a sophisticated audiovisual program. Festivalgoers can escape into a themed party with live electronic music acts and forward-thinking bass music.  
More information can be found here about the venue. www.AREA15.com
Steffan Dalsgaard, CEO of Golden Triangle Ventures, states, "Our core mission for Playa Playground is to create a revolutionary event that is unlike anything ever seen in Las Vegas, as well as to create a long-standing partnership with AREA15. To accomplish this, the Lavish team is working in overdrive to leverage its strong community relationships to facilitate the success of every aspect of the festival. Having a strong reputation for organizing the most epic productions in the Las Vegas valley, we are more than confident in our ability to provide a professional, safe and unbelievable experience for all Playa Playground attendees on New Year's Eve and to continue this event for many years to come."
About Golden Triangle Ventures, Inc. 
Golden Triangle Ventures, Inc. (GTV), is a multifaceted consulting firm that focuses on ventures in the entertainment, technology, fulfillment, food & beverages, and health sectors. There are many other projects being developed that add value to these businesses. The company seeks to buy, acquire, and/or co-venture (or both) with established entities that management can help develop into unique opportunities. GTV offers professional corporate representation services to companies in these sectors and consulting on a variety business development objectives. The innovators behind the goods and services are passionate about these markets and have a strong commitment to them. The company intends to use existing and new businesses to build their products and/or service offerings and to establish relationships.
HEALTH DIVISION
Global Health Services, a wholly-owned subsidiary of Golden Triangle Ventures, is part of its Health Division. The company's mission is to promote well-being and natural wellbeing. It currently does business in both the medical PPE space and the industrial hemp/CBD sector. The company's vision is to promote, market, and generate sales of a variety of products and service, including a full retail range of high-end, all natural health, wellness, and beauty products. Le Pragma is currently in the process of acquiring the entire company. Global Health Services is working to develop an extensive online portal that will provide one-stop shopping for all the company's products. Senior management is also focused on building and acquiring profitable assets and projects to support the company's overall business goals.
ENTERTAINMENT DIVISION
Golden Triangle Ventures has a wholly owned subsidiary called Lavish Entertainment, which is part of its Entertainment Division. The company is based in Las Vegas, Nevada. It was founded with the vision of becoming a nationally recognized production company. The company has over 30,000 national followers and close to 100 team members, which have helped organize some of the most exciting electronic music concerts in Las Vegas. Lavish Entertainment is currently in business as (DBA). "EpicRaves,"Lavish Entertainment will eventually make this a wholly owned subsidiary. This is to allow the company to expand its business into other forms of entertainment. To monetize livestreamed concerts and expand its business into other markets, the company is creating an immersive virtual reality platform. Syndicate Bass Records is the company's own record label. It showcases some of the most talented bass music artists and provides a platform for them to promote their music. Lavish Entertainment has partnered with Sahara Event Center (68,000 square feet) to host some of its larger concerts. Management has a vision for acquiring large-scale venues to build the most advanced event centre in the world.
www.LavishEntertainment.comwww.EpicRaves.com
TECHNOLOGY DIVISION 
HyFrontier Technologies under the Technology Division of Golden Triangle Ventures is a wholly-owned subsidiary. The company is the owner of a patent-pending device technology and process called "HyGrO,"This is a molecular hydrogen delivery system for agriculture. Golden Triangle Ventures, Inc. assists the company with commercializing the HyGrO unit in farm and home markets around the globe. HyFrontier Technologies, Inc. aims to improve global crop production efficiency via the production of hydrogen or oxygen directly in the water stream. This technology can be used for any species of plant life and in almost any type of grow medium. The system can also be retrofitted to existing wellheads for large-scale agricultural operations, indoor grow operations, and small farms, or used for many other home and garden uses. In-house testing has shown that hydrogen can increase crop yields by as much as 25%, and in some cases, even more. Watering plants with the HyGrO device led to larger root systems, better plant health, and a greater overall plant health. Multiple third-party testing and commercial farms are currently validating the HyGrO technology. The preliminary results are very encouraging. Company headquarters moved into a 7,800-square foot, state-of the-art manufacturing facility in Florida. The lease is for three years with an option to buy the entire 24,000 square foot building. 
FOOD & BEER
Napa Wine Brands is a wholly owned subsidiary of Golden Triangle Ventures and a synergistic business with a mission of providing a world-class portfolio of unique brands that are all birthed from Napa Valley and Sonoma Valley in the heart of California's wine country. The company is committed to producing and distributing specialty wines, foods, and unique items while tapping into a variety of hidden markets in food and beverage. With extensive resources and award-winning products, Napa Wine Brands aims to develop some of the most desirable products in today's market. Originated by some of the most profound experts in Napa Valley, the company's vision is to broaden the horizon of a traditional food and wine company by creating a platform different than anything seen in the Northern Hemisphere. Napa Wine Brands offers a variety of fully developed products that add value to other divisions of Golden Triangle Ventures. The company is currently preparing to launch several brands, products, and services that are ready for the market and will turn into cash-positive businesses. Golden Triangle Ventures will support Napa Wine Brands' growth into a profitable and exciting division of Golden Triangle Ventures.
SONDER FULFILLMENT
Sonder Fulfillment, a wholly-owned subsidiary of Golden Triangle Ventures is open to all companies and projects. Sonder Fulfillment has a strong reputation in the CBD and industrial hemp industry. Sonder Fulfillment has assembled a strong team consisting of research Ph.Ds as well as formulary scientists and flavor composition specialists. This team is responsible for developing advanced cannabinoid based nutritional and homeopathic products. Its goal is to stimulate the endocannabinoid (ECS), which supports targeted wellness and relief. The company's management team has built many well-known products in the natural medicine space for several decades and has coalesced that knowledge to build out superior processes and products. Sonder Fulfillment is able to maintain strong and lasting relationships with farmers, extraction labs, product formula labs, and co-packaging firms. This allows Sonder Fulfillment the ability to secure the entire supply chain, provide its clients with the lowest possible price for goods, and maintain the highest quality standards in this industry. Sonder Fulfillment has been producing for and currently has white label contracts for some the largest CBD companies in this space, including Select (a division CURA), Amway, and many more. The company provides bulk CBD materials to clients across 22 countries. Now, the company is paving the way for legalized CBD products for end-consumers. "hard-to-penetrate"There are markets in Japan, Australia and South Korea as well as Mexico. Sonder Fulfillment has partnered up with GVB Biopharma, one the largest industrial hemp processors in this space, to complete the rigorous process of obtaining active pharmaceutical ingredient (API), certification for raw products. Sonder Fulfillment will be able to expand its reach to markets where CBD cannot be distributed without a prescription as a medicinal product.
FORWARD-LOOKING INFO
Some information contained in this press release is not available. "forward-looking information,"Included "future-oriented financial information"And "financial outlook,"These forward-looking statements are made under the applicable securities laws. Other than statements of historical fact the information herein is forward-looking statements. It includes the (i) projected financial results of the Company; (iii), completion of, and use of proceeds from the sale of shares being offered hereunder; and (iv) execution and development of the company's vision and growth strategy. (v) Sources and availability of third party financing for the company's projects; (vi), completion of company's currently underway, in development, or otherwise under consideration; and (viii) future liquidity, working capital requirements. These forward-looking statements are made to give potential investors an opportunity to understand the management's beliefs, opinions, and plans for the future. Investors may use these beliefs and opinions to evaluate investments. These statements cannot guarantee future performance and should not to be relied on. These forward-looking statements are subject to known and unknown risks and uncertainties that could cause future performance and financial results to differ materially from projections of future results or results implied or expressed in such forward-looking statement. Forward-looking statements in this presentation are based on what management believes to be reasonable assumptions. However, it is impossible to guarantee that such forward-looking statements will be accurate as actual results or future events could differ materially. Except as required by applicable securities law, the company is not obligated to update forward-looking statement if circumstances change or management's opinions or estimates change. Forward-looking statements should not be relied upon by the reader. Securities and Exchange Commission ("SEC"() has provided guidance to issuers about the use of social networks to disclose material non-public information. Investors and others should be aware that we disclose material financial information on the company website. www.GoldenTriangleInc.comSEC filings include press releases, press releases, conference calls, webcasts, and SEC filings. Social media is also used to communicate with the public regarding our company, services, and other issues. It is possible that material information could be considered to be information we post on social networks. In light of the SEC's guidance we encourage investors, media and other interested parties to review the information posted on the following U.S. social networking channels:
Twitter: www.twitter.com/GTV_Inc
CONTACT INFORMATIONGolden Triangle Ventures, Inc.3035 E Patrick Ln. #15 Las Vegas, NV 89120[email protected]1-800-469-26114
Corporate CommunicationsInvestorBrandNetwork (IBN)Los Angeles, Californiawww.InvestorBrandNetwork.com310.299.1717, Office[email protected]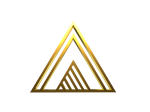 Source: Golden Triangle Ventures, Inc.

Source link